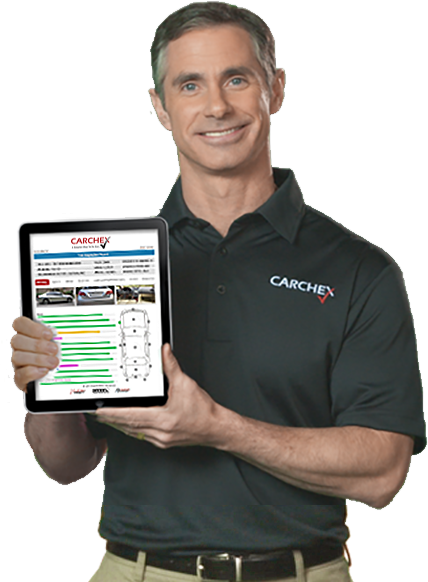 CARFAX Customers Receive Special Inspection Pricing
$195.95

Flat rate includes
all fees and taxes



In addition to a 2-5 mile road test, our ASE certified technician will travel to the vehicle to perform a 155 point pre-purchase inspection. The CARCHEX inspection report includes the condition of body and paint, dents, scratches, rust, tires and wheels, glass, interior, missing parts, oil leaks, electrical items, and drive train performance.
Why CARCHEX and CARFAX?
CARCHEX is one of the largest providers of Extended Vehicle Protection with over 15 years of protecting customers. This allows us to work with the top administrators in the industry to provide the highest level of coverage at the lowest possible price for extended vehicle protection.
The most trusted provider of vehicle history information, CARFAX is used by millions of consumers each year. CARFAX Vehicle History Reports™ are available on all used cars and light trucks model year 1981 or later using the unique vehicle identification number (VIN).