About CARCHEX
The CARCHEX promise is: Customer Experience Above All
The CARCHEX mission has always been to act as a consumer advocate and help consumers throughout the vehicle ownership process.  Our suite of vehicle protection and financial products help consumers save money on the ever-increasing expenses of owning a vehicle. For over 18 years, our Vehicle Inspection service has protected our customer from seller fraud. Additionally, our Extended Vehicle Protection, commonly referred to as vehicle service contract or extended warranties, have helped customers save on expensive auto repairs after their manufacturer's auto warranty has expired.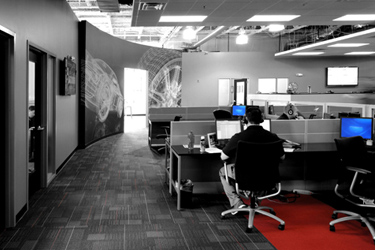 Beginning in 2009, Inc. magazine named CARCHEX to its Inc. 500 | 5000 list, an exclusive ranking of the nation's fastest-growing private companies. Only two percent of the tens of thousands of companies that have applied have been named as an 8-time Inc. 5000 Hall of Fame Honoree. CARCHEX was awarded the Top Workplaces Award by the Baltimore Sun for 7 consecutive years, was a finalist for the BBB Torch Awards, and was the only business in Maryland to receive the 2012 BBB Torch Award, which recognizes outstanding businesses and individuals across the country.
Our industry-leading CARCHEX Direct instant quoting system allows customers to speak with a CARCHEX Extended Vehicle Protection specialist while simultaneously viewing online the same information as the protection specialist. Customers can also perform product comparisons, view contracts, and access plan features and benefits at the click of a button while speaking to a specialist. Our highly trained specialists seek to understand the specific needs of each customer and find the highest level of coverage at the lowest possible price.
We proudly offer a "No Haggle, Low Price, Every Day Guarantee™" as well as a risk-free, 30-day Money Back Guarantee period with each Extended Vehicle Protection plan. If you have ideas on how we can improve the CARCHEX experience or if you feel we have not given you the best possible customer experience please let us know. We will respond to each email as we fulfill our promise: Customer Experience Above All.
Our Partnerships and Endorsements
By offering outstanding products and customer service, CARCHEX has established itself as the preferred Extended Vehicle Protection partner of some of the biggest names in the automotive industry. These partnerships have included CARFAX, Edmunds.com, LendingTree.com,  Answer Financial, AutoBlog|Aol, RepairPal.com, BuyingAdvice.com, DMV.org and many more.
CARCHEX is endorsed by America's trusted mechanic, Pat Goss. Pat Goss hosts the Goss' Garage segment on PBS' critically acclaimed and longest running series, MotorWeek.
But don't just take our word for it…  See more top trusted brands that recommend CARCHEX.
Our History
CARCHEX was founded as a national provider of mobile pre-purchase car inspections. In 2003, the founder and former CEO of CARCHEX was looking for a 1996 Jaguar XJS convertible. He had always loved that particular Jaguar but wanted to be careful to pick the right car, in the right condition, at the right price. He found what he believed was the perfect car listed on eBay by a car dealership in Portland, Oregon. However, he was skeptical about the seller's description of the vehicle and rather than invest in a cross-country trip to personally inspect the vehicle, he used the CARCHEX Car Inspection service. The CARCHEX car inspection report of this Jaguar and inspection reports on other vehicles prevented Jason from making a horrible and costly car buying decision.
He quickly realized how valuable this consumer assurance and auto protection service could be, so in 2003 purchased the assets of CARCHEX with the purpose of educating and making all consumers aware of this important service. Since that time, CARCHEX has grown its inspector network to over 900 inspectors covering all fifty states and has helped tens of thousands of consumers avoid making a mistake when purchasing a used vehicle.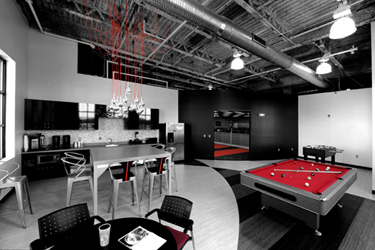 In 2004, CARCHEX added Extended Vehicle Protection (commonly referred to as vehicle service contracts or extended auto warranties) to its business. CARCHEX is now one of the largest and most trusted names in the industry offering high quality products to consumers from top-rated providers. Our Protection Plans are customizable to fit each household's driving habits and our payment plans make it affordable for any budget.