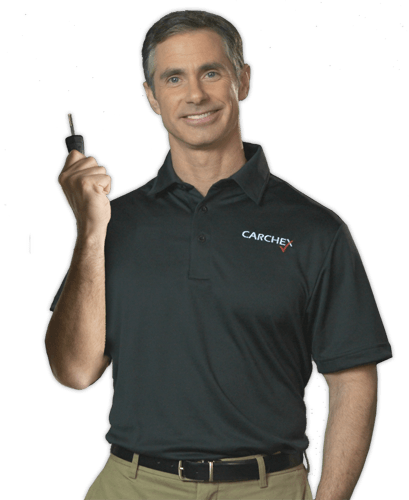 Auto Refinance Made Simple


APPLY TODAY!
CARCHEX has been helping customers refinance auto loans and save money for over 15 years. We make the auto financing and refinancing process simple. Complete our auto refi application form and get your savings options today!
It's FAST, It's Secure and It's FREE
Auto Loans for All Credit Types
Most Credit Decisions Made In One Hour
RATES AS LOW AS
1.99% APR*
Complete & Submit The Application Below
Current Rates As Low As:
| | | |
| --- | --- | --- |
| New Auto | | 1.99% APR* |
| Used Auto | | 1.99% APR* |
| Refinance | | 1.99% APR* |
Auto Finance Loans Simplified
Need a loan to buy a new or used car or truck? Want to refinance your existing auto loan? Then CARCHEX can help you, hassle free. Nearly 100 lenders compete to give you the best deal. CARCHEX finds the best prime and subprime loans for refinancing a car or truck you currently own.

Just fill out a simple online form, and within minutes you have quotes from 4 different lenders. CARCHEX locates the best lenders based on your loan type and credit score.
If you did this on your own, you might compare 4 or 5 lenders, and it would take hours. CARCHEX has access to nearly 100 lenders, meaning that you get the best quote possible for your situation.
Poor credit? No problem. CARCHEX works to find loans for bad credit.
Nearly 100 lenders auto finance companies compete to give you the best deal. When you refinance your auto loan you can save hundreds or even thousands of dollars every year.
Auto Refinance Loans Simplified
Save an average of nearly $100.00 per month
Lower your auto payments and shorten your term
Fast and free online refi application process
You may even be able to skip a payment
New and Used Loans Simplified
Secure your loan before you shop for a vehicle
Get fixed rates and no lender fees
Buy with confidence from franchised dealers
Take control of the car buying process
CARCHEX answers your most pressing Auto Finance questions
For other auto refinance questions, please visit our FAQ page.